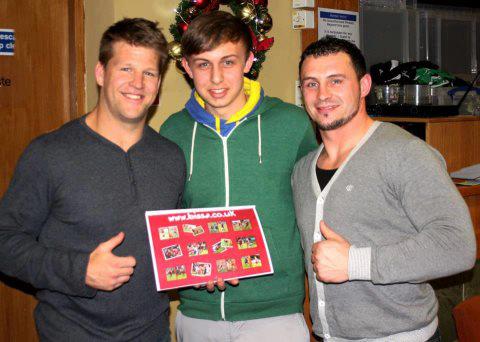 0
0
Ben Black and Ash Lindsay gave our calendar the thumbs up at Fridays shirt launch, alongside BISSA/BULLDOGS photographer Joe Miller.
There's another chance to get yours before Christmas , BISSA will be at the LOVE RUGBY League Stadium (Mount Pleasant) this Saturday morning between 9 & 12. Copies of our 2012 season highlights DVD will also be available along with 'Gallant Youth' book at a special discounted rate of £5.
All perfect stocking fillers!