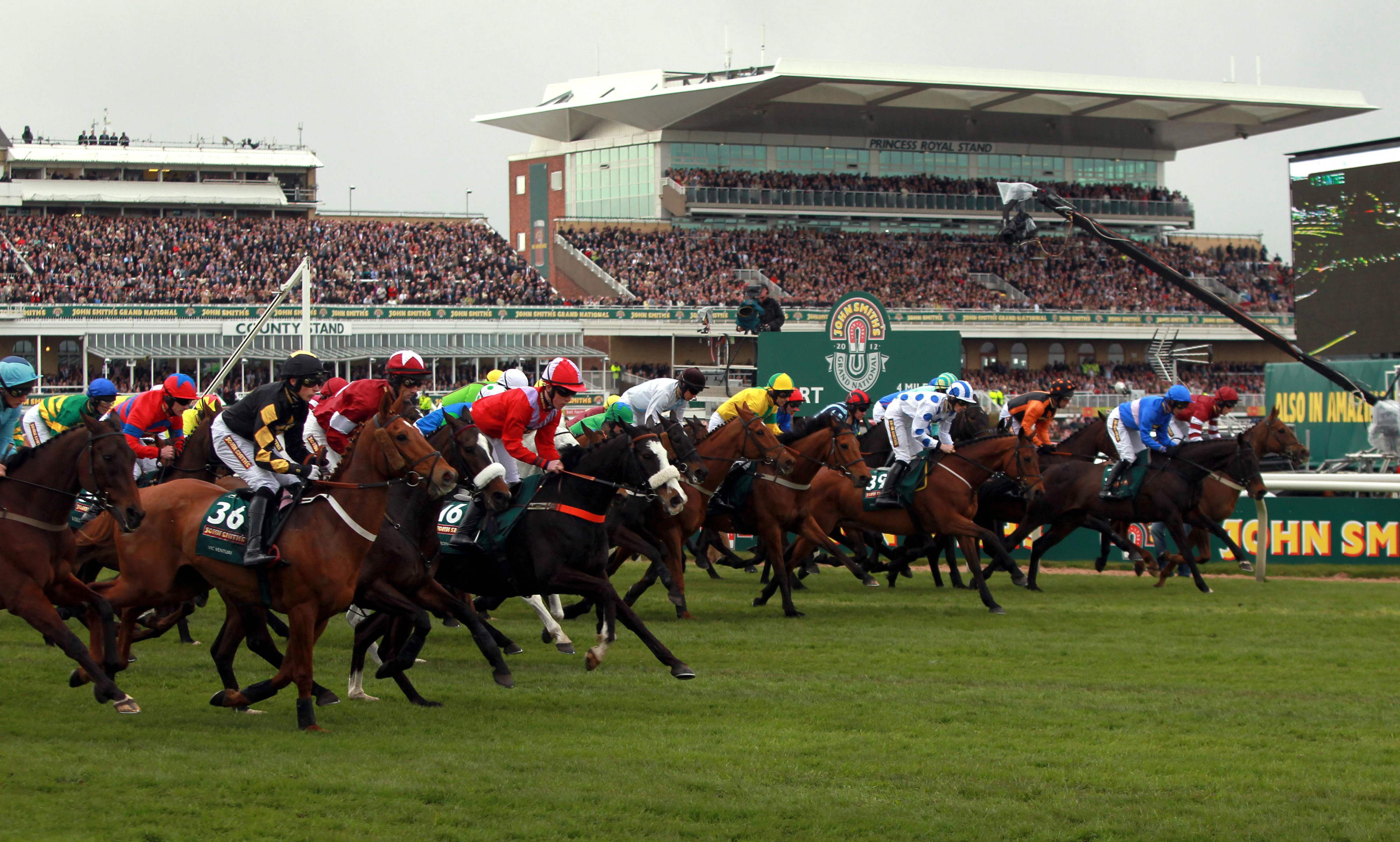 Read Time:
2 Minute, 25 Second
Dear Supporter,
Many thanks for your continued support, your team needs you. As a slightly different fundraiser, this year, BISSA will be organising a Grand National Draw. This is with the kind permission of Batley Bulldogs RLFC for which we thank them.
The Grand National takes place on Saturday the 11th of April, so the Draw will take place in the Taproom, Commercial St, Batley ( formerly Wilton Arms) on Thursday 9th April 2015. 
This is how it works….
Each ticket which is drawn out is linked to one of the horses running in the Grand National. If that horse is placed in the first 6 finishers, the ticket holder wins whichever prize they've drawn relative to the horses finishing position. The prize values are printed on the tickets. Tickets will be distributed shortly and in the envelope you will find a set of numbered Grand National Draw tickets.
We hope you will sell them to family, friends, work colleagues, neighbours (in fact as many people as possible). Please make sure counterfoils, money and any unsold tickets ,are returned to myself, any BISSA committee member, to the BISSA Matchday stall, the CLUB, on or before FRIDAY 3rd APRIL 2015.
We thank you for your support to date, and hope you can help us with this latest fundraiser,as the money raised goes directly into the team on the field. Lets all play a part in taking Batley Bulldogs forward.
Yours sincerely,
Fred Moland – BISSA Treasurer
** UPDATE **
GRAND NATIONAL DRAW 2015
1st £400
2nd £150
3rd £50
4th £25
5th £25
6th £25
Across the bay -1075-Darren Lee
Al Co -2277-Tracy Hunter
Alvarado -1901-M.Birkby
Ballycasey -1159-D.Wood
Balthazer King -1907-M.Birkby
Bob Ford -1110-Mark B
Carlito Brigante -3659-Richard Goldthorpe
Cause of Causes -1099-J.Earnshaw
Chance Du Roy -3511-S.Hull
Corrin Wood -1697-Adrian Wales
Court by Surprise -1311-J.Virr
Dolatulo -2654-Diane Walker
Ely Brown -1102-Mark B
First Lieutenant -3021-M.Hartley
Gas Line Boy -2110-M.Greenwood
Godsmejudge -1683-Gwen Whiteley
Lord Windermere -2876-Pam Grinhaff
Many Clouds -1166-D.Myers
Mon Parrain -2124-Gillian Harrison
Monbeg Dude -2805-R.Newsome
Night in milan -2052-N.Fletcher
Oscar Time -0261-Chandler
Owega Star -0522-Richard Yeadon
Pineau de Re -2105-Yvonne
Portrait King -0542-McGenn
Rebel Rebellion -1292-Mark Wharton
River Choice -1535-Barry Howgate
Rocky Creek -1647-Pat Sowerby
Royale Knight -3024-M.Hartley
Rubi Light -2099-Faye Waite
Saint Are -0530-Richard Yeadon
Shut the Front Door -1776-Rob Earnshaw
Soll -1152-D.Wood
Spring Heeled -1559Dogga
Super Duty -1181-Alan Ledger
The Druids Nephew -0820-Barry Howgate
The Rainbow Hunter -0815-Barry Howgate
Tranquil Sea -1706-D.Ventris
Unioniste -1359-R.Wagland
Wyck Hill -0804-Barry Howgate
Reserves
Baileys Concerto -1472-J.McLoughlin
Duke of Lucca -3712-John Miller
Raz de Maree -1635-Nick Sowerby
The Package -0842-Paul Hull