Read Time:
1 Minute, 15 Second
BISSA along with club are delighted to announce confirmation of 3 NEW signings. They are;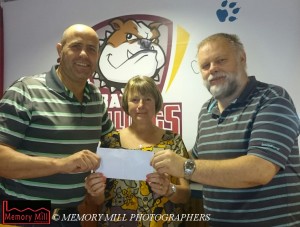 Dominic Brambani, Pat (Patch) Walker and James Davey.
BISSA welcomes to the club what we feel will be 3 massive signings, and ones that will give us much needed craft, guile and experience, to move our great pack of forwards around the park, and give our backs the quality of ball to show their talents. A massive thanks go to ALL Bissa members, whose contributions, I can assure you, were vital in making these signings possible. Plus, your contributions allowed the club to retain Alex Rowe and James Brown, who were key to the forward planning for next season.
In an exclusive interview with BISSA, James Davey expressed his delight at joining the Bulldogs,along with his teammates, and couldn't wait to get started. In particular he commented
"Whenever I played against the Bulldogs, I was always aware, and impressed, by the support and noise from the supporters, and can't wait to play FOR THEM. Also, I really appreciate the effort from BISSA in making these moves possible as I know it's from you, the supporters, putting your own money into our pockets through your brilliant fundraising. So, in return you will get total effort from ALL of us on the park.
If you are not a member of BISSA, please consider joining, it's only £5 per month, more if you want, you CAN make a difference. Go to BISSA.co.uk or see any committee member.