Read Time:
1 Minute, 59 Second
The signings of Dale Morton and Shaun Lunt have joined the Bulldogs thanks to the support of BISSA
Dale Morton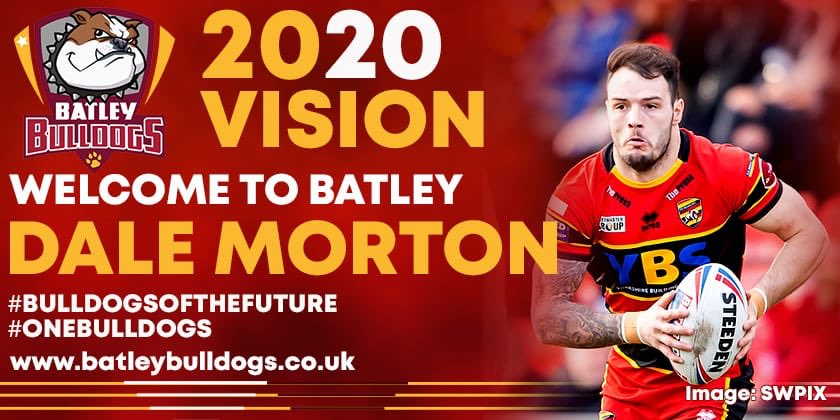 High scoring Wing Man Dale Morton is the latest signing to make his way across the valley to The Fox's Biscuits Stadium.
Having spent 3 years with Wakefield Trinity, making 27 Super League appearances, he moved to Dewsbury Rams in 2013 where he has stayed since. A consistent performer with over 200 Championship games, and 75 Tries under his belt, the speedster adds pace and experience to Craig Lingard's squad.
Dale joins the club thanks to the support of BISSA, and follows Luke Hooley and Lucas Walshaw in making the switch from The Rams.
BISSA continue to support the players on the field by raising monies via Monthly membership, Yearly donations, and fundraising via various means. If you aren't a member please consider joining as, over the last 14 years, BISSA have supported over 130 players who have helped the club progress and improve on the field.
Welcome to Batley Dale Morton!
Shaun Lunt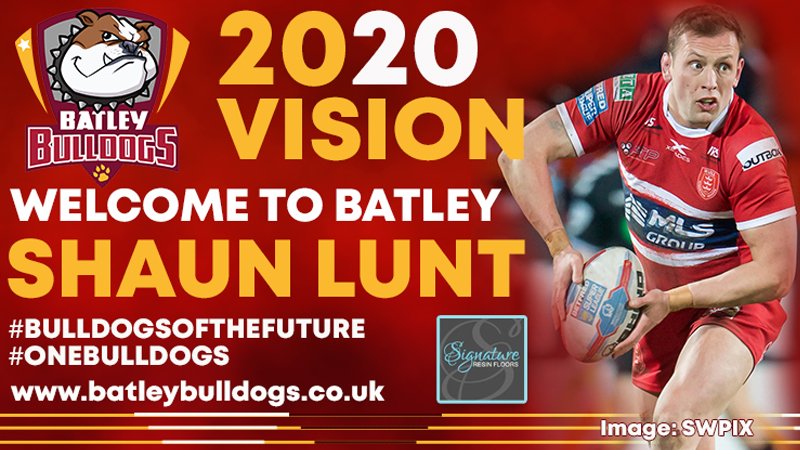 We're thrilled to announce vastly experienced hooker Shaun Lunt has joined Batley Bulldogs.
A career covering Workington Town, Castleford Tigers, Huddersfield Giants, Hull KR and Leeds Rhinos has seen Shaun score over 160 Tries from the Number 9 spot, making over 300 career appearances.
A Grand Final win with Leeds Rhinos, 3 Challenge Cup Final appearances and international honours, Shaun brings a huge amount of quality and knowledge to the club. Chief Executive Paul Harrison told us "This is a massive signing for the club. To have a player with this level of experience is invaluable and we're excited to be welcoming Shaun to The Bulldogs."
Head Coach Craig Lingard has beaten of a number of high profile clubs, all interested in the Super League star, and the signing has been made possible thanks to the support of club sponsor, Signature Resin Floors Ltd. Paul Clayton of Signature Resin Floors added "We've really enjoyed our time involved with Batley Bulldogs so far and we're happy to be able to help wherever we can."
As always BISSA have added their invaluable support to the deal and continue to back the club on a weekly basis.
Pictured below alongside Shaun Lunt, are Paul Clayton from Signature Resin Floors, and Colin Bottomley of BISSA.