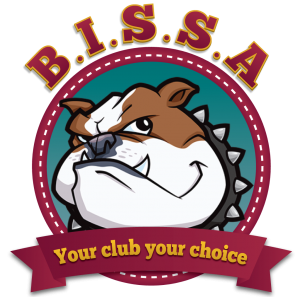 BISSA was formed during September 2003 after a number of supporters had become concerned about the Batley Bulldogs lack of activity in the transfer market during a time when their survival in the National League division 1 was in serious doubt.
A number of supporters voiced their opinions via the clubs official website message forum and suggested that some form of Squadbuilder fund be established to help gather funding for the sole purpose of team strengthening and to help reform the Alliance/Academy sides.
Never being one to stand still we grasped the opportunity to canvass the opinions of like minded individuals to see if there was any real interest in such a venture or if people were just blowing hot air.
Quite a number of people said they would indeed contribute to such a good cause, So BISSA was born out of peoples willingness to to help their club even in the face of possible relegation.
Now continuing to support the club , BISSA provide the extra financial clout that competing in the Championship requires.
Through monthly subscriptions, one off donations and supporting BISSA organised fundraising events, there are many ways to support the cause.
Remember: Your club, Your choice, and now you have a say.
Page last updated – May 11, 2019 @ 07:42